The Little Prince
Der Kleine Prinz
Le Petit Prince
Lo Ti Prins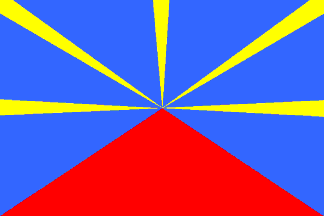 Creole – Kreolisch – Créole
(Réunion - Réunion - Réunion)
Kreol Renione

Title:
Lo Ti Prins
Publisher:
Du Point de Vue
Place:
Saint-Gilles les Hauts, Réunion, R.F.
Year:
1999
Translator:
Arlette Nourly & André Payet
ISBN No.:
2-9514287-0-7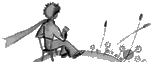 Oté! Mon ti prins, ti pé ti pé, moin la konpri out vi in pé maf-maf. In gran koup dé tan, riyink kousé d-solèy la adousi out kèr. Moin la konèt ti détay-la, granmatin lo katrièm zour, lèr ou la di amoin konmsa: Solèy kousan i ral amoin.

Title:
Lo Pti Prins
Publisher:
Caraïbéditions
Place:
Martinique & Guadeloupe, France
Year:
2010
Translator:
Jocelin Lakia
ISBN No.:
978-2-91-762323-7
Remarks: Published together with editions in Creole from Guadeloupe, French Guyana and Martinique - available at www.caraibeditions.fr.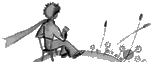 A ! pti prins, ma la konpri, ti bout ti bout, out vi bien trist. Konm distraksion, ou navé pandan lontan rien k'kouché d'solèy. Moin la aprann inn ot ti détay, lo katrièm zour, gran matin, kan ou la di a moin: Mi yinm bien koushé d'solèy.

Creole spoken on the island of Réunion

Please correct me & mail your comments
Back to main page
zurück zur Hauptseite