The Little Prince
Der Kleine Prinz
Le Petit Prince
Su Printzipeddu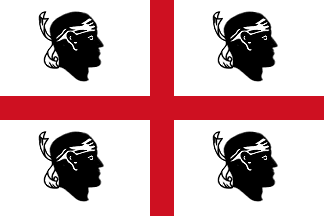 Sardinian – Sardisch – Sarde
Campidanese - Campidanesisch - Campidanais
Sardu campidanesu

Title:
Su Printzipeddu
Publisher:
Alfa Editrice
Place:
Cagliari, Sardegna, Italy
Year:
2017
Translator:
Stèvini Cherchi
ISBN No.:
978-88-86167-00-0
Remarks: This book obviously serves as educational edition, containing a number of footnotes, explanations and exercises. Thanks to Federico!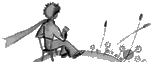 Eh! su printzipeddu, dd'apu cumprèndia a pagu a pagu, diaici, sa vidixedda tua annugiada. No iast tentu de diora àteru discansu che su durciori de is scuriga­dòrgius. Apu scìpiu custa nova su mangianu de sa de cuàturu diis, candu m'as nau: Mi praxint meda is scurigadòrgius.

More on the Campidanese variant of the Sardinian language on Wikipedia.

Please correct me & mail your comments
Back to main page
zurück zur Hauptseite